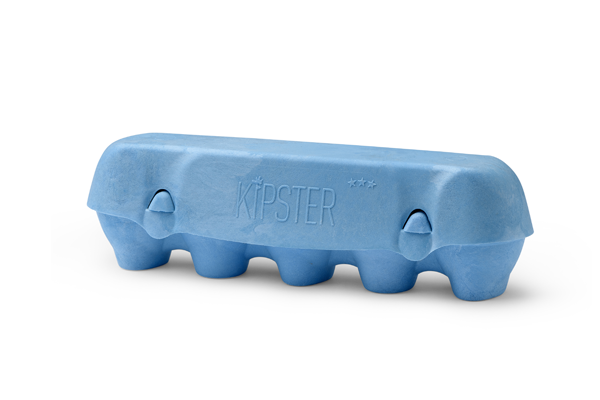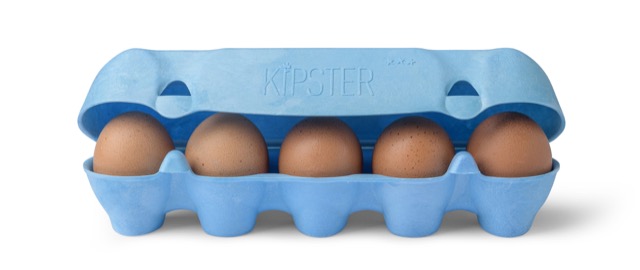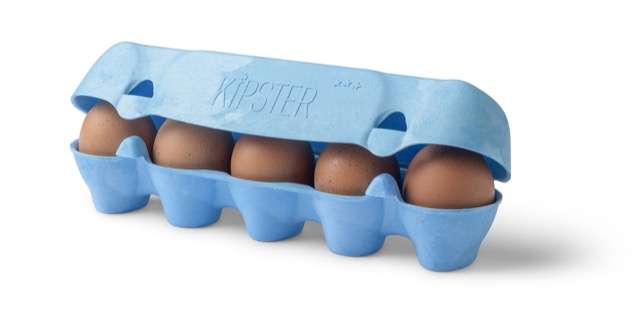 Kipster is the world's first 100% CO2 neutral egg farm. To complement their mission we made a PaperFoam egg carton. This resulted in a custom designed, sustainable egg box.
The design features specific coloring,  a paper reyclable hinge and embossed logos and texts to save on labeling costs.
The Kipster egg box pushed PaperFoam's technology with another innovation. Inspired by in-mold labelling we can now place paper strips in the mold before injection. The paper strips integrates with the PaperFoam, as a result a paper hing is formed. The improved hinge is more durable and copes well with the high-speed automated processes of egg packing.
Check out our blog item for more background to the concept: