Dieline award 2017
PaperFoam won the Dieline 2017 award in the sustainable category, in cooperation with Kvell. The Austrian water company designed and developed the brand waterdrop™, the world's first microdrink. A microdrink is a compressed cube of exquisite ingredients without sugar which add delicious flavours and vitamins to water. The waterdrops are a well suited beverage system for businesses and for the home: offering a practical and tasty solution that comes in a beautiful package. And off course a modern hydration system is designed sustainably, using a PaperFoam inner casing.
Designing a sustainable packaging
The KVELL design team focused on creating entirely new experiences surrounding water. Each waterdrop™ is placed in a small recyclable blister, ensuring freshness and hygienic usage. The distinctive packaging opens up a world of individualisation concepts. KVELL fully expects their waterdrop™ product line to expand rapidly as consumers gravitate towards customizing their water.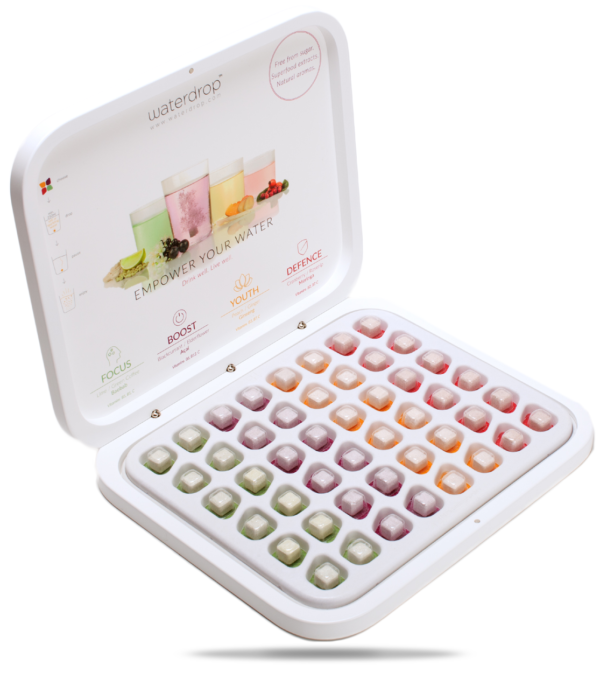 The inspirational packaging originated from an idea that the ever-present water platform could allow consumers to customize their own drinks, thereby rendering large shipments of plastic bottles redundant. Huge savings in CO2 emissions are attributable to the diminutive size of the waterdrop™.
This product could meet design standards thanks to PaperFoam's streamlined injection moulding process. The high level of quality, design competence and attention to detail made PaperFoam the perfect partner for this project.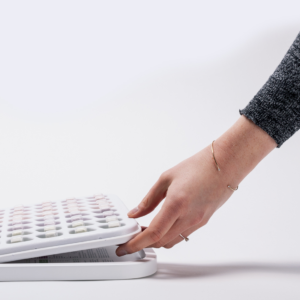 For more information and to order, please visit Kvell's website here: www.waterdrop.com.
Find more pictures of this packging in our portfolio section here.