Another award for an innovative packaging solution using PaperFoam. This time in the category "Functionality & Convenience", for the One Up dispenser. Thanks to a PaperFoam tube inside, a simple up and down movement dispenses a product on top one by one. This versatile packaging concept is suitable for confectionary products, including button-shaped chocolates and hard candy, as well as for lozenges and tablets sold in the pharmaceutical/OTC sector.
Sustainable and food-safe materials
Unlike conventional single dispenser systems made of plastic, such as those used for artificial sweeteners, the "One Up" packaging is manufactured from 100% renewable materials. Both the outer shell and inner section containing the product are made of cardboard. The interior construction is injection molded from fiber-based, food-safe PaperFoam, and is biodegradable.
Along with a unique user experience, the single-material packaging guarantees eco-sustainable disposal in line with today's trends.
Convenience and hygiene
According to the jury, this versatile packaging concept awakens consumer interest and sets an example when it comes to convenience, hygiene and sustainability.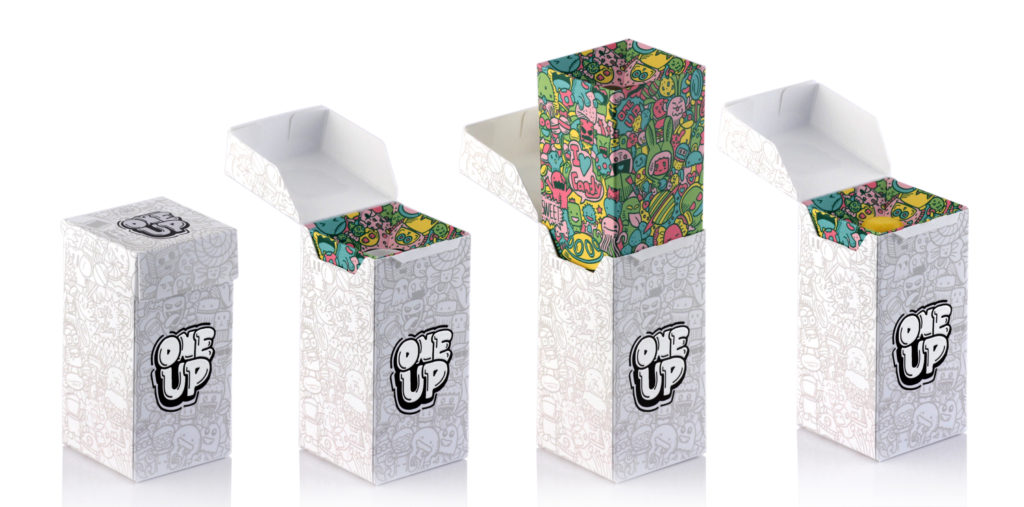 According to brandpack Managing Partner Andreas Schabert, "Carrying convenience and hygienic handling are two product requirements that significantly influenced our development of the packaging design. A powerful product presence at the point of sale and the ability to surprise consumers over and over again were also key factors." Another advantage of the packaging concept: additional space for further communication and creative advertising messages appears when the inner part is raised.
Further information can be found on the RLC packaging group's website here.