Award winning sustainable packaging
Another award for a sustainable packaging! Cox Communications wins the Ameristar 2017 award. PaperFoam did it in a joint venture with Cox and Veritiv. Cox made this user-friendly packaging to save on support costs and have a paper recyclable box. The whole packaging is almost plastic-free, what makes disposal convenient for the end user.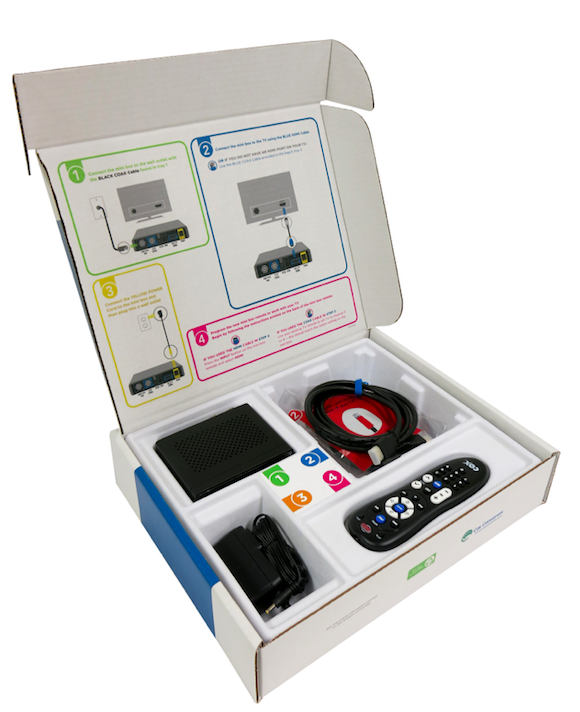 To sum up, Veritiv and Cox took advantage of what PaperFoam can deliver best on:
A drastic reduction in the number of parts needed.
Fully paper recyclable solution (no plastic).
Smooth and high-end finish (no dust).
Clutter-free unboxing experience.
The packaging is focused on end-users, making it as simple as possible to self-install the equipment inside. The instructions are integrated into the box lid, and colors are used to match instructions with compartments (see picture above).
You will find no separate plastic bags, instruction manuals and warranty information for separate devices. This contributes to straightforward unboxing and installing.
By upgrading the usability, Cox has been able to save a lot on aftersales support. A lot less engineers (-20%) were on the road to customers for installation help, because of this packaging. This packaging got a price for being user-friendly and sustainable: Take a look at the IOPP website for the award presentation and comments here.